So, I have a ROTJ SE kit that I bought used. It didn't come with the helmet. I have two helmet commissions incoming, one a ROTJ hero from NixFXProps and a ROTJ SE from FettFromHell.
And I currently have a BobaMaker flight suit that looks more like the ROTJ hero, but I also have Clothears working on a ROTJ SE photoshoot flight suit for me.
The idea I had was to use the SE bucket and Clothears suit for 501st approval and trooping but be able to display the hero bucket with the BobaMaker suit on my mannequin. Basically be able to go back and forth between the Hero and SE variants.
But then I realized something. Isn't the ANH SE just the ROTJ SE costume but with the ROTJ Hero helmet, reversed shoulders and different flight suit? I know the 501st doesn't have a CRL for the ANH version, but that wouldn't stop me from still wearing the Hero bucket with my kit to Cons and other non-501st events. Right?
So I've been looking at reference photos and it appears that these are the main hallmarks of each costume:
ROTJ SE
- ESB hero bucket with extra SE damage
- PP2 right gauntlet and left knee
- no physical dent in right chest plate
- different flight suit (lilac gray)
- bottom of pant legs not as heavily weathered as ROTJ hero
- one hose on each gauntlet
ANH SE
- ROTJ hero bucket
- appears to still be the PP2 right gauntlet?
- can't tell what the left knee is, but it's possibly the same?
- also no physical dent on right chest plate
- flight suit appears to be the ROTJ gray/khaki colored one with heavier weathering on lower pant legs
- three hoses on right gauntlet like the ROTJ hero
- shoulder armor is reversed
Do I have everything right? Is there anything I'm missing? Could I pull off both of these looks just be switching out helmets and flight suits?
Here are the reference photos I was looking at:
ROTJ SE
ANH SE: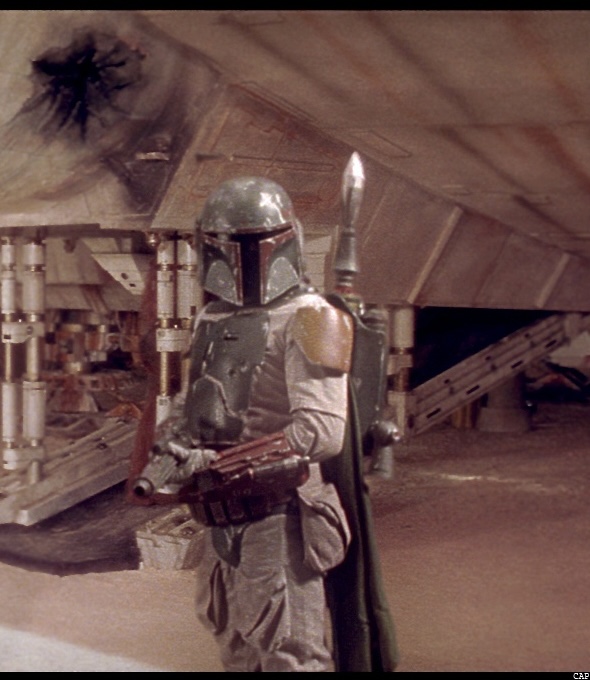 And here's my costume currently (ignore the EFX bucket stand-in)